Event hosted by GrowCo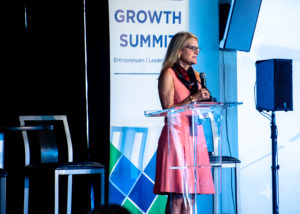 GrowCo has announced the Sixth Annual Growth Summit entrepreneurship conference to take place on November, 18th at Pastides Alumni Center (UofSC) in Columbia, South Carolina. 
The Growth Summit is South Carolina's up and coming boundary-breaking event for entrepreneurship and innovation, featuring a full-day+ of tactical, quality content and high-engagement experiences delivered by world-class speakers right in the heart of South Carolina — downtown Cola, SC.
The Growth Summit entrepreneurship conference is a 2021 recipient of the South Carolina Department of Commerce Office of Innovation's Relentless Challenge grant series. With the mission of progressing and supporting technology-based economic development projects, commercialization of new ideas and the next generation of industry-leading companies, the Relentless Challenge targets strategic investments in localized initiatives.

"The South Carolina Department of Commerce's investment in the Growth Summit through the Relentless Challenge grant is an exciting win for the Columbia Metro area's founders and entrepreneurs. The Summit is a homegrown celebration of entrepreneurship and innovation, starting as a passion project within ERG Payroll & HR, to one that now has an incredible amount of forward momentum and buy-in at the state-wide, county, and local level." Erin Curtis, Program Manager, GrowCo
The Growth Summit entrepreneurship conference is centered on growth at all stages of your business, whether you're a solopenuer or part of a startup or high-impact, high-growth company, this event designed to reflect the spirit of the entrepreneur, celebrate the unconventional, and elevate your business how-to-IQ.
The Growth Summit will dive into a range of workshops and sessions on —
→ How to 10X yourself and your business
→ Noteworthy state-wide industry and innovation success stories
→ Success stories from Columbia's thriving entrepreneurs from across the state
Ticket Presale Details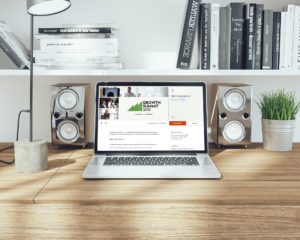 BOGO event tickets and a stay at Hotel Trundle, anyone?! 
A limited Growth Summit presale event is set for Friday, May 14th at noon and will run until all available presale tickets are sold out. All ticket purchasers are automatically entered to win one of 10 available BOGO (buy one, get one) tickets and one grand prize winner will receive a free two-night stay at Hotel Trundle, located on Main Street in downtown Columbia, SC. The Hotel Trundle two-night stay is redeemable anytime! Think staycation if you're a local, weekend away if you're from afar, or as your place to stay during the Growth Summit. The two-night stay is sponsored by Hotel Trundle and MidlandsBiz.

Ticket Pricing:
Growth Summit Presale Tickets | $79
Growth Summit Early Bird Tickets | $79 (available June 1st – July 31st)
Growth Summit Tickets | $99
Growth Summit Student Tickets (must show valid student ID at check-in) | $49
The Growth Summit will host a special evening preview event on November 17th. Mark your calendar and sign up for email alerts for the website for the latest preview event news!
How Do I Stay In The Know?
Tickets will be sold on Eventbrite
Be sure to visit www.growth-summit.org/growth-summit-updates to sign-up via the website and receive the latest Growth Summit updates right to your inbox!

You can also email hello@grow-co.org for questions and additional information.
About GrowCo – Growth Summit Host
Of, by, and for founders, GrowCo is a collaborative partnership focused on sparking an explosion of entrepreneurial activity in Columbia, SC. GrowCo provides the community, mentorship, visibility, access to talent, and access to capital that high-impact, high-growth companies need to thrive and change the world. Our vision is simple: 10X the number of Inc 5000 companies in the next 10 years. Learn more at www.grow-co.org